South Africa's#1 online casino has something to offer all its players every day. That is, drum roll please…, 15% Cashback every, single day. By every day we mean, Monday to Monday. Want to find out more, "follow old Rafiki, he know de way" or you could just read on.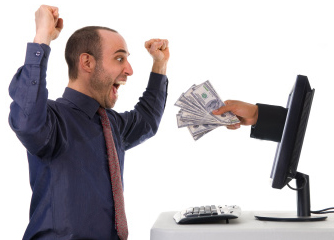 Who Gets the Cashback?
Who gets the Cashback you ask? That's a very easy question to answer, everyone gets the 15% Cashback bonus. Well, that is as long as you are playing at South Africa's top online casino.  You see, it is only available there, so if you want to be part of the Cashback, you have to part of the of the Punt Casino family.
How does it work?
Playing at Mzansi's leading online casino does have its perks. Take for instance the 15% Cashback that we are so excited about. So this is how it works, players will receive 15% Cashback on every deposit that they make. But, these have to be made without claiming a bonus coupon. That doesn't look too hard now does it?
You see, this bonus is automatically added to your account every morning based on the previous day's lost deposits. And this means that there is no need to opt in or to opt out. It's just that simple when you play with the finest online casino in South Africa.
Where Can the Deposits be Made?
There are several banking methods that players can use to deposit funds when playing at Punt Casino. Some of these methods are Bitcoin, Skrill and Neteller. Just in case you have any problems with these, you can always contact our customer service. They are friendly and always willing to help you. 24 hours a day, seven days a week.