Statistics SA has revealed that employment in the non-agricultural formal sector has dropped. It dropped from 9,817 million in March 2018 to 9,748 million in June 2018.
The unemployment crisis in South Africa continues to get worse. Reports reveal that thousands of jobs have been lost during the second financial quarter.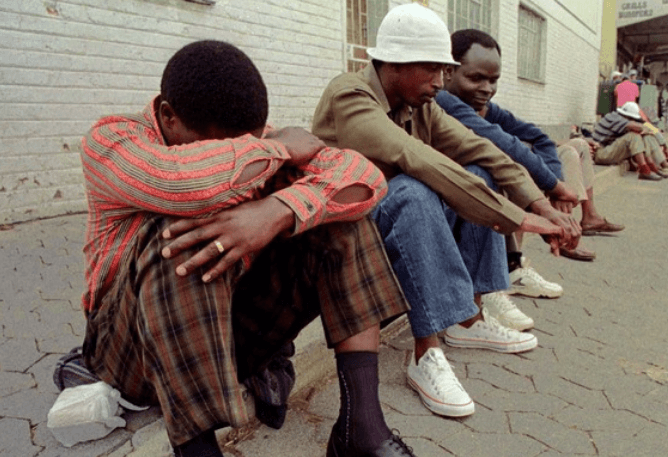 On Wednesday, Stats SA released its latest Quarterly Employment Statistics (QES) bulletin. The results contained in there paint a grim picture of further job losses. According to the report, SA's non-agricultural formal sector bled about 69 000 jobs between March and June 2018.
Stats SA revealed that employment dropped from 9,817 million in March 2018 to 9,748 million in June 2018.These stats were produced after thorough investigation. This included sample surveys targeted towards the non-agricultural formal sector.
Unemployment in South Africa's formal sector
The report says the non-agricultural formal sector includes all casual work and the community services industry.
SA's embattled mining and transport sector shed about 4 000 jobs in total. The manufacturing industries were harder hit, recording a staggering 13 000 job losses.
The community services sector seems to be the worst hit, losing about 67 000 jobs. Apparently, this accounts for 2.5% of the entire industry.
The good news
There were 3 sectors which saw a marginal rise in employment, thankfully. The trade and business services sectors managed to employ about 14 000 people. At the same time, jobs in construction rose by 1000.
Despite the job losses, average monthly earnings in the non-agricultural formal sector have actually increased. Stats SA states that those earnings were measured at R20,176 in the formal non-agricultural sector in May 2018. This is actually This is an increase of 1,6% compared to February 2018. A year-on-year increase of 3,7% was reported. This is from R19,444 in May 2017 to R20,176 in May 2018.
According to Fin24, QES samples are drawn from private non-agricultural businesses. These include firms, offices, factories and stores. National, provincial and local government entities are also included.