The disgraced comedian, Bill Cosby, is now at SCI Phoenix in Collegeville, Pennsylvania. This is following his Tuesday sentencing of 3 to 10 years in prison for drugging and sexually assaulting Andrea Constand.
Press Secretary for Corrections, Amy Worden, explained the nature of the comedian's arrangements at the new maximum-security state prison. The prison is located about 30 miles northwest of Philadelphia.
Andrea said that SCI Phoenix is a maximum-security prison. However, the time that inmates are allowed out depends on the area of the prison facility they are being housed.
Bill Cosby is NN7687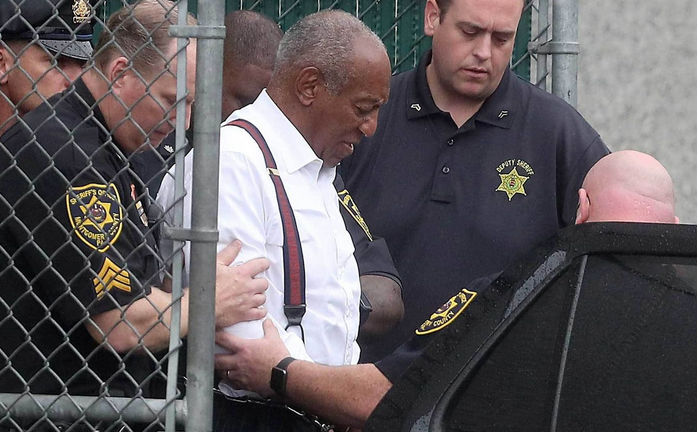 According to Andrea, Cosby, now Inmate No NN7687 has access to a game room and exercise room.
Also, he can purchase his own television, radio and tablet. This will allow him to receive email, music and books. Inmates are allowed to have these possessions.
At the moment, Cosby is in a single cell near the infirmary. He will, however, likely be moved to general population at some point.
The facility houses a number of inmates with deteriorating eyesight or blindness. Cosby is legally blind and uses a cane.
Andrea says that the facility accommodates inmates with numerous disabilities. She went on to say that as of right now, Cosby is labelled as an unclassified inmate. For the first ten days, he can only get visits from his lawyers and religious advisors. However, he can eventually have up to 50 people visit him.
When inmates come into the facility, they go through tests for programming needs, mental health, etc. this can take several weeks. During this classification, inmates' access to certain things is different.
Andrea said because SCI Phoenix is a newer facility, inmates have access to much more resources. This is to help in their rehabilitation programs. Mr Cosby will be receiving commissary too for snacks and things of that sort.
The former television superstar has always portrayed a squeaky clean, fatherly image. He was found guilty of 3 counts of felony aggravated indecent assault in April.