The end is almost nigh ladies and gentleman. From 32 nations and 64 matches, we are left with just 4 nations and 2 games. It has been a rollercoaster ride. With so many ups and downs, all leading to an unexpected end.
England Didn't Make It
Its already all over the news, England did not make it to the final match. They could almost taste their victory, after taking the lead and scoring within the first few minutes of play. England had managed to hold their fort till the 68th minute when Perisic scored the equalizer. Within minutes the game had turned into an intense battlefield.
The deal for Croatia was sealed when Mundzukic scored the goal that confirmed their place in the final. While the England players saw their chance to play in the final fade away into the abyss.
Third and Fourth Place?
England will now have to settle for either third or fourth place as they are set to clash with Belgium. A most unlikely battle. All we can say is that the players have fought a good fight as we wait to see which of the two teams will be the better loser. We can offer England and Belgium the slight consolation that at least they made it this far, unlike other teams, whose names we shall not mention.
France Vs Croatia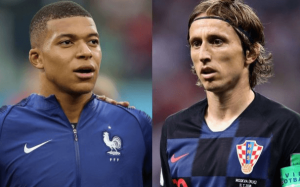 No one would have imagined that Croatia would be the team to take on France. The chances of that happening were very slim. So now the betting again begins. The tables have been set, the cards have been drawn, but which of the two teams will emerge the victor and walk away with the title, "FIFA World Cup 2018 Champions"?
As you wait for this clash of the Titans, log into Punt and play a few online casino games. The slot games will make the time move faster.