As South Africa's leading online casino, we have daily bonuses to reward loyal casino members. You will find that with these bonuses, you get to get so much for so little. That is just one of the joys of playing at the leading online casino in South Africa.
The Daily Bonus Package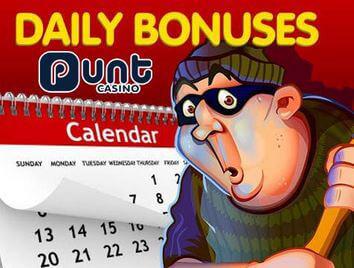 The Daily Bonus that is offered at S.A's #1online casino is for all the regular  Punters in Mzansi. It just our way of showing you how much we value you and our little way of saying "Thank You".
For the daily bonus, our value players can expect 1 deposit bonus or coupon every single day. This means from Sunday to Sunday you will be enjoying this amazing bonus.
Did you think that was all? There is much more, allow us to tell you more before you rush to claim your daily bonus.  There are also free spins on selected games, so you just have to play, to find out which games have the best free spin bonuses.
Wait, still, there is more. The daily bonus package can also include money. Yes, you read it right, money. This can be any amount of money, so just keep on playing at the top online casino in Mzansi to also be awarded these amazing bonuses. By the way, more often than not, they are available multiple times a day.
How to Find out About Daily Bonus Today?
Well, it is not that hard. All you have to do is to log in and ask the cashier about the bonus that is available today. And then all that is left for you is to play and claim your bonus. Keep playing with S.A's finest casino to be part of winning side.