Online casino games are always a joy to play. This is as there is always the thrill of winning real money involved. Coupled with the slight risk factor as well. However, despite all this, there a few fun but underrated online casino games. It is these games that we want to look at today.
The Unmentioned Games
When it comes to online casino games, there are slots, live dealer and table games. When we mention table games, we mentioned games like blackjack, roulette, craps, and baccarat. However, there are more games than that. These being Keno and Sic Bo. These are fun but underrated online casino games.
Keno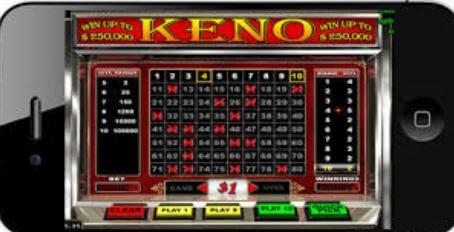 Keno is the perfect game to play if you want to substitute the lottery. This is because the game is just like the lottery but better. It is like the lottery on steroids. This is because comes with a higher chance of you winning.
Keno is a joy to play as it comes with fill free rules. This is one game that takes the cup when it comes to games of chance. Players need to select between 1 and 20 numbers from the lot of 80. Then wait to see if you have made the cut. The game comes with a 94% return to player rate. Not bad for a game that underrated game, don't you think so?
Sic Bo
Sic Bo is another of the fun but underrated online casino games. The game is a dice and table game. Just like Keno, Sic Bo is all about the numbers. Meaning that those who take think of themselves as good guessers should definately take a few minutes to try these games.
Sic Bo plays with 3 dice and allows players to make quite a number of bets. All of which the players a chance of walking away with real money. Therefore if you are looking for something to try in the new, try these fun but understated online casino games at Punt Casino.