It's that time again ladies and gentlemen for the FIFA World Cup. This phenomenal set of soccer games that happens once every four years is upon us again. So since it's that time of the year we all know that the men will definitely be glued on the screen. To all the ladies, how on earth will we deal with this emotional unavailability?
Girlfriends Guide to the World Cup 2018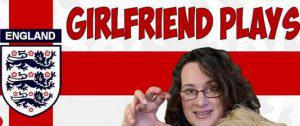 For the next month, we all know that men will be glued to the tv screen 24\7. So how will their spouses and bae's deal with all this emotional availability? Dear ladies, here is Punts Girlfriends guide to the World Cup.
Give him his space
Dear ladies during the games just try not bother him. Allow him to watch his games in peace. Besides the world cup happens once every four years so just let him be. And if you feel like getting back at him just wait for the Women's World Cup next year.

Enjoy the free time
There have always been those things that you want to do without him. So just take this as your month to focus on yourself and relax. Go to the spar, or go shopping. You need the timeout anyway.
Watch the game with him
Even though you might not be a fan of soccer. Just enjoy a game or so with him. We all know that we want to see our other half smile, so just watch a game and see how his face lights up.
Make him a snack
Okay so the game is about to start and he is watching the Match Build up. So just make him a snack and give him a kiss on the cheek. And then let him watch his
game in peace. To spice it up a bit, might as well offer to be his on-call waitress for the game.
Play a game…
Here is a suggestion play a little game with him. Just place a bet and tell him if his team scores, he also scores tonight. A little extra motivation to keep the fun and love going throughout the world cup. Then play some fun casino games at Punt Casino while you wait for the match to end.