It's just a few more days left for the month to end. And despite the World Cup excitement, there are also other things that are actually happening out there. Actually a whole lot more! For instance, movie producers are up and down trying to claim the title "June Movie of the Month".
Movie of the month
For a movie to be the movie of the month, it has to hit the record sales at Box Office, for one. Secondly, critics have to love it. Let's be honest, for most people decide to watch a movie based on what the critics say. So if critics hate it, then there is no movie of the month title for that movie.  Thirdly, somehow the whole world has to love it.
Contending Movies
The Incredibles 2, June 15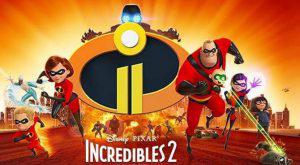 Almost every child born during the 90's watched The Incredibles. And they have waited very patiently to find out what powers little Jack-Jack ended up with. So this movie is definitely leading in the race to be the June movie of the month. Already released, be sure to watch it. To all the parents who want to take their children to see the movie, make sure the kids watch The Incredibles 1 first.
Oceans 8, June 8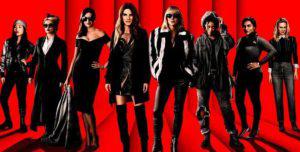 If you loved Oceans 11, then you will most definitely love Oceans 8. The movie stars Rihanna, Anne Hathaway, Sandra Bullock and many more sassy female stars. These crafty ladies are off rob another bank or is it to steal jewels, don't want to spoil it, so you might as well go and watch it.
Jurassic World-Fallen Kingdom, June 22
What do you know, Jurassic World is back and will be in cinemas on June 22. First released in 1993, the movie about dinosaurs has definitely become a household name. Part 2, then came in 2015. So naturally, fans have been waiting for part 3.
Movie of the Month?
These are just 3 of the movies in June 2018, there is a tonne more. So while you wait for the movies and before you make a verdict, be sure to log into Punt and play a few casino games.