Even though this was one heck of a month, we have to close off September because if we don't we won't get to experience the rest of the year. While perusing the web, the writer saw a meme that had this caption, "All the months that end with "ber" are lit".  So let's rewind and see what made September lit.
New Games
RealTime Gaming gave 5 new awesome games guys. And trust us these game are just "lit". For lack of a better word. The gameplay is amazing, the symbols are exquisite, graphics are on point and the music is wonderful. It's like RTG knew that we had been craving for new games and they delivered.
Just in case you do not know about these latest games, they are San Guo Zheng Ba, Panda's Gold, Ancient Gods, Banana Jones and Stardust.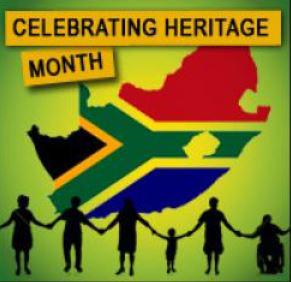 Play them all for real money or for fun at Mzansi's top online casino.
Heritage Day
On the 24th we celebrated Heritage Day. And we know that we had promised you an article to that effect. However, we got so caught up in all the celebrations that we forgot all about. That's just how "dope" the day was. We hope that all our fellow South Africa's enjoyed the day as much as we did.
New Phones
Before we get in on iPhones new Phones, we can't talk about September 2018 and not mention that weed got legalized in Mzansi. We personally think that that was the highlight of the month. The internet exploded with memes of the legalization of weed in S.A.
Now back to the heading, oh yeah, iPhone gave us 2 new phones. The iPhone XS and the iPhone XS Max. We are sure that all the iOS lovers already have their orders being shipped. With the iPhones, we got more battery life, a great camera, and a bigger screen to play online casino games on. That's the complete smartphone checklist.
Bafethu, September has come and gone. See you all next month!