Online casino games are popular around the world. But that does not mean that they are the only games that are played. Despite the fact that most online casino games are fun and have real money rewards, there are other games that are as enjoyable.
FIFA
Apart from online casino games, FIFA is also one of the most popular games. Most probably because FIFA is based on soccer which is the most popular sport ever. Another reason why this game is popular is that the players in the game are also the same players that take part in the live soccer matches. This is also true for the teams that are involved with in-game adaptation.
The animation and the game graphics are amazing, as the game is played in HD. Just like the sport is played in a soccer field, the game comes with the screaming fans and a commentator. Which is also why the game is so popular.
God of War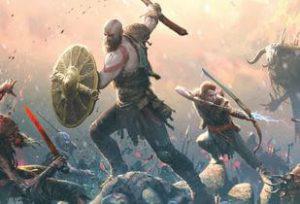 God of war is also among the most popular no real money games. The game has been loved ever since its release in 2010. Unlike, the other instalments of the series, this version is based loosely on Norse Mythology.
The game's main characters are Kratos the Greek God of War and his son, Atreus. The series continues after the passing of the wife of Kratos. The game focuses on how father and son journey to fulfil the mother's promise to spread her ashes at the highest peak of the nine realms.
The God of War, however, keeps his troubled past a secret from his son, Atreus who is unaware of Kratos' divine nature. As they journey, they encounter monsters and gods of the Norse world. Play the game to find out how long the father can keep his secret.