Play at S.A's N#1 online casino and stand a chance to be one of our latest winners. Yes, it is very possible to win. If it were possible we would give you the contact details of our latest winners, but it's against the rules. Besides if you win, we are sure that you wouldn't want us to be giving away your personal details.
Latest Winners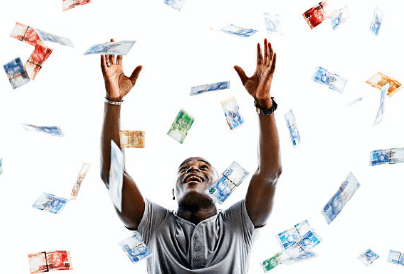 R6 355 is the amount of money that Drie**** managed to walk away after winning at Mzansi's top casino. Imagine playing your favourite game and winning that amount of money. If only life was that easy. Drie**** seems to be taking all the money because they are the second highest winner as well, this time claiming R5 128. Drie****wasn't the only winner though, Bian**** won R4 380 while Lean**** managed to win R 4 196. That's a lot of wins and winners at S.A's finest online casino.
You Too can be a Winner!
You too can also be a winner by playing at the top online casino in South Africa. The total jackpot that is up for grabs is more than R61 million. And you have to play to be a winner. There are over 100 online slots to play, so we are sure that there is a game for you. If you love shopping, try Shopping Spree II. Football fan, try Football Frenzy. More a medieval theme lover, how about Regal Riches? Just in case you are the online slot type of person, there are also online casino table games like online roulette, online baccarat and online blackjack. If you love poker, then try our online poker, it is quite amusing.