Weird, we know, but have you seen how fashionable the symbols on the top online slot games are? They always go in line with the name of the game. The symbols of the slots are always dressed to fit the theme of the game.
Sexy Online Slot Games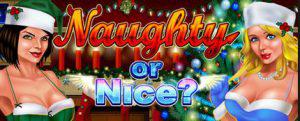 Sexy online slot games are those that have symbols that are dressed in seductive clothes. Their dressing, however, goes in line with the name and the theme of the game. Like Naughty or Nice and The Naughty List. The names wouldn't make sense if the symbols were dressed in boring clothes, this would kill everything. The same way that we dress for an occasion, is the way that the symbols are created for the slot game.
Halloween Online Slot Games
Halloween is not exactly a holiday in South Africa, but some of us choose to celebrate it. And since we live in a free nation, there isn't much that anyone can do to us. Back to our online casino games.
There are also a few internet games that are ever dressed for Halloween. These include Voodoo Magic, Witches Brew and Count Spectacular. If you need any Halloween dress code fashion tips, you can always spin reels and see how they are dressed.
Christmas Online Slots
If the online slot game symbols can dress for the occasion, why can't we? We know that it's early, but Christmas is coming soon. And yes, there are slots that are dressed for this event too. Like Santa Strikes Back and Rudolph's Revenge. The symbols make turn any day into Christmas, and so do their progressive jackpots.