Of all the things that the world was expecting to happen in 2018, Zidane retiring was not one of them. An online casino game based on Black Panther maybe, many gamblers were and still are waiting for this to happen. Since there is a Thor-based online casino game called Asgard, why not Black Panther too.  But Zidane stepping down just came as a shock not only to the world but to Real Madrid as well.
Zidane Retires
Thursday 31 May 2018 not only marked the end of the month, but also the end of Zidane's carrier as the coach of Real Madrid. The world despaired when he stopped playing for the team in 2006. His stepping back into the spotlight and coaching the team in 2016 brought new life to Real Madrid.
However, 5 days after Real Madrid had won 3-1 against Liverpool. Zidane is said to have resigned because "the team needed change". This amazing turn of events was not predicted by anyone in the team.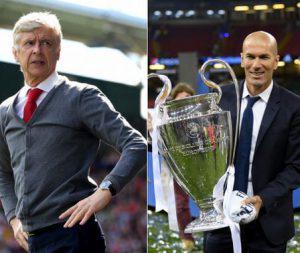 Wenger Steps Down
The first half of the year 2018 seems to be full of retirement as Arsene Wenger, coach of Arsenal retired too. Wenger was the longest standing coach of the club. He coached Arsenal for more than 21 years. The captain, Per Mertesacker admitted it was an emotional moment when he found out Wenger was about to leave.
Need to relieve the stress, play at Punt Casino
After all this sad and emotional retirement news, you will need a place to wash away the stress. What better way to do so than to play online casino games? Log in and play at Punt Casino, where you stand a chance to win real money with every bet you place.