Life has always been a gamble, full of risks and opportunities. Just like any bet that is placed at the casino, you can win or lose. For the most of us winning is our preference, but what happens after you lose?
Accept Defeat
Like the good sportsman or sportswoman that you are, walk away and accept defeat. After losing we advise that you just walk away. We know that this might be hard, but it's the best that you can do for yourself, your wallet and your dignity. To be honest, we have all lost more than once in our lives, so we all know how it feels. Trust us, it's not the end of the world.
Every Dog Has Its Day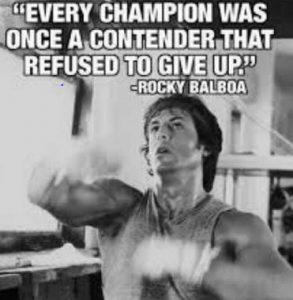 This basically means we all win some and lose some. As said, every dog has its day. We can't all win at the same time, just like we can't all lose at the same time. If you just lost, don't worry, tomorrow might be your day and you too will win.
Don't Hate the Game
Okay, so you lost, that doesn't mean that you have to hate the game. It might be hard to accept it at first but that doesn't mean that you have to stop playing forever. There is so much fun when you play, why should you walk away just because of one bad day even if it is at the casino?
Play Again
You can always log in and play again. At Punt, we have millions of Rands worth of jackpot prizes and you can't lose every time. Besides, the more you play the more your chances of winning.