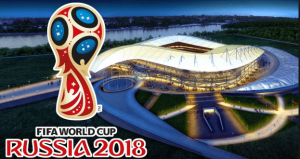 From the first match in Moscow was held at Luzniki Stadium between Russia and Saudi Arabia, the World Cup has since been full of surprises. 56 matches have been played so far and now we eagerly wait for the quarterfinals to commence.
The Build Up
As said earlier, the World Cup has been full of surprises. The Tournament has taken so many twists if it was a movie; it would have earned an award for Best Plot Twist in 2018. With Germany, the defending champions already knocked out, fans were forced to change their betting tactics.
Mbappe's goals secured France's win while Spain lost the penalty shootout against Russia, we have been kept at our wit's end all throughout. Uruguay confirming Portugal's ticket back home, and Croatia accompanied Denmark to the airport. Brazil left Mexico in the dust as Japan bid Russia 2018 Farewell. Sweden winning against Switzerland and England scoring that goal that secured their place in the quarter-finals was more drama than most housewives are used to. It has definitely been the event of the year.

The Final 8
The Final 8, sounds like the title of a hit movie. In this case, however, it is the final 8 teams of the World Cup. From 32 nations and 64 matches to just 8 final teams left. The struggle has definitely been real. But here they are, ladies and gentleman, the final 8. Drum roll, please! Introducing Uruguay; France; Brazil; Belgium; Sweden; England; Russia and Croatia.
Betting Odds
At this point, betting has just become interesting. As the final matchday is drawing closer, betting odds are becoming more and more exciting. Punters now have to factor winning odds, goals scoring odds, player performance. It's no longer just the throw of the dice, real money is now at stake.