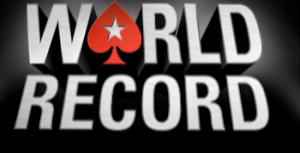 Everything that matters has a record. Whether the records are set intentionally or by accident does not really matter. What we care about are the records. And because we love gambling and casino games so much, we shall take a look at a few World Gambling and Casino Records.
Largest Online Pay-out
This record is in the Guinness Book of Records. The Largest Jackpot Payout in an Online Slot Machine. Mr J Heywood was the lucky winner of a massive €17 879 645 jackpot. Let's convert that to our currency, which gives us R282 565 279.92. That's a lot of money. He was playing Mega Moolah, which just like Jackpot Piñatas, a very popular progressive jackpot at Punt Casino.
Largest Slot Machine Win
So as to avoid confusion, the record mentioned above is for online slots and this one is for a land-based slot machine. The record for the Largest Slot Machine Pay-out was won by a 25-year-old software engineer. After putting in $100, he won $39 713 982, in our currency that's R535 539 749.81. People are definitely winning with casino games out here.
Most Players in an Internet Poker Room
People who love poker will play it anywhere. But we do recommend that you log in and play it at Punt, where it is faster, bigger and better. The record for the most players in an internet poker room is 307 016, all playing simultaneously. They played a total of 42 814 virtual tables. Tjoh, that was a lot of poker playing.
Largest Baccarat Win
How about we give you a bit of motivation to try online baccarat? The record for the largest win on the game is $12 890 500 which is R173 943 131.21. This was in Macao in 2015.
Log in and play at Punt, maybe you too might be lucky to walk away with one of our many jackpot prizes.