2018 is long gone, and we will not ever get the year back. Some of us may have regrets because of the things that we did or did not do. However, 2019 has just started and we do not repeat that. Therefore, we give you the ultimate guide to living a meaningful life and avoiding regrets.
Avoiding Regrets 101
Detach
The best way that you can avoid regrets is detaching. We know that this sounds a bit vague, so we narrow it down a bit. You cannot control everything, therefore do not let that get to you. You also cannot change every crisis that the world is facing. That is why we said detach. Change that which you change and leave that you cannot.
Plan
Make sure that you plan what you want to do. We know things will pop up every now again the same way real money promotions do. However, that does not mean that you have to live your life haphazardly. By living your life without a plan, you miss what is import to you.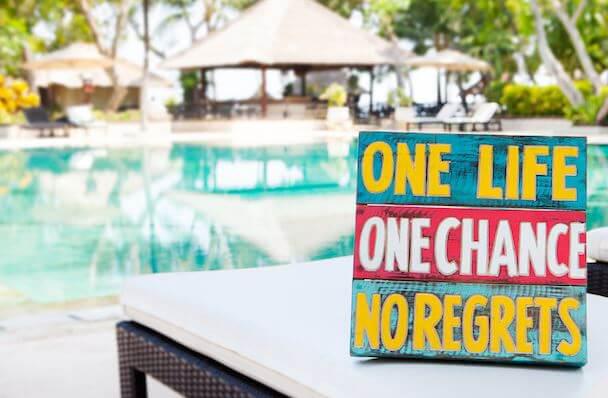 Live
Time waits for no man, therefore live in the moment. Various researchers state that we regret that we did not do more than that which we did do. In that regard, make sure you do exactly what you want to do if the moment allows it.
While we are still on that point, make sure that you live your life. Don't try and be someone that you are not, you will lose so much time by so doing.
Talk to an Old Person
You will be shocked at the number of things that you can learn by talking to an old person. This is because there is so much wisdom in their years. By talking to the elderly, you will see that there is so much that we can and cannot do. Furthermore, you get yourself a free life lesson.