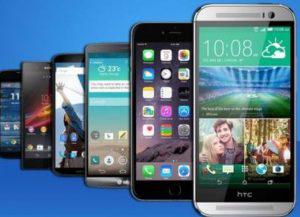 With so many smartphones in the industry, it's so hard to decide which phone to buy for the ideal casino gaming experience. Naturally, you would want a phone that has excellent sound, amazing graphics, a nice screen resolution and can support the ideal banking application. The question would be which phone to buy or maybe which phone not to buy. Do you want to move with the times and get the latest brand or do you just need a smartphone that will allow for the ultimate gaming experience without killing my pocket?
Moving with the Times…
Just in case you decide to move with the times and get the latest phone the mobile industry has to offer. Try the S9, iPhone X or the Google Pixel XL. These are the freshest phones on the market. All three of the phones have amazing game graphics and a battery life that will last a player hours on end.
Punt Online Casino is available to download on all models mentioned above. An added bonus is that all three phones come with amazing security features meaning all that personal information is safe. And just in case you need to take a selfie, they all have a great picture quality.
A Smartphone is a Smartphone
Just in case those are a bit too expensive, try any other brand that isn't trying to compete for the top position. You can opt for a Nokia, Huawei or Sony Xperia. All of which have incredible game graphics and allow for the download of S.A's N#1 mobile casino app. They also have a great battery though not as amazing as those mentioned earlier, but hey for the love of the game.
Any Brand Wins the Jackpot
Just to put it out there, it doesn't matter which brand you choose as long as you are playing. Besides brands do not even count when it cmes to winning a jackpot prize.