Morning…
The sun is out, it's a bright new day which means another day to place a bet. I jump out of bed, to brush my teeth and then return to spread it. I get my cell phone, I gasp as I remember that I was playing games all night and that I forgot to buy a new charger. I take a quick shower and make a mental note to buy a new one. I rush to the kitchen, take a few spoons out of the bowl of cereal, grab my car keys, am off to work.
Lunch…
Was busy all morning, had meetings non-stop, I definitely need a break. Didn't even have time to charge my cell phone.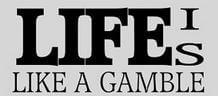 I frown because that means no playing Achilles or Cleopatra's Gold during lunch. And I was so feeling lucky today. I put my cell phone to charge. Then I walk out to buy lunch and make my way back to the office. And spend lunch trying to figure out what I would do if I won the jackpot for Shopping Spree II. I would definitely go on a shopping spree.
5 pm…
Time to knock off. I smile, I grab my things and make my way to my car. I drive with a grin on face thinking of all time I will have to play online casino games when I get home. I have supper and am back in my room. Playing Richie Valens' La Bamba till I fall asleep……