When it comes to giving people new games RealTime Gaming totally takes the cup. That is because they always manage to supply all the casinos with new and very impressive games. This is especially true for this new game that they have just released. We know that by now you are curious, so allow to tell you about RTG's latest game.
RTG's Latest Game
As the writer was looking up this game, one word was constant and that was "strange". We all know of strange people, but never strange online casino games. With that being said, let us see what's so strange about RTG's latest game.
Cubee: Time Travel Adventure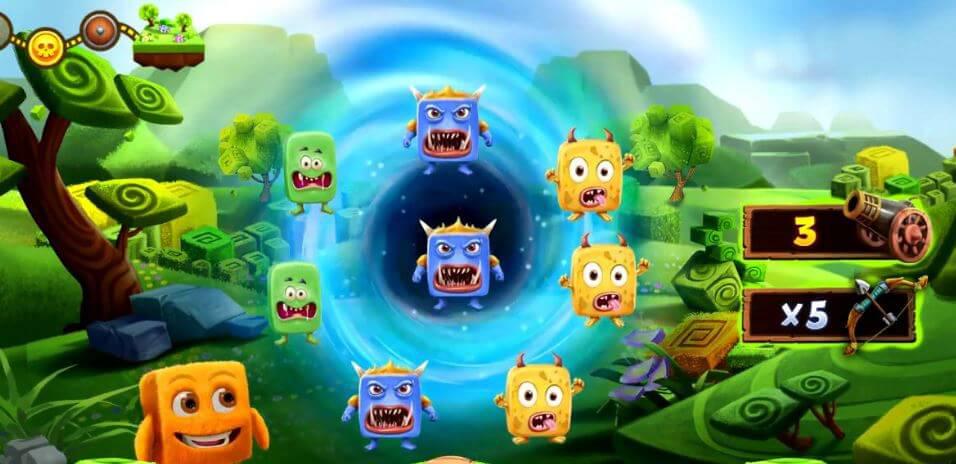 So far, the only strange thing about RTG's latest game is the name. Cubee: Time Travel Adventure. Sounds like the name out of the Teletubbies, but anyways, that is not what we are concerned about. We are more concerned about the gameplay, graphics as well as the animations.
Game Play
The game focuses on the cuddly Cubee adventures as they travel through time. As they do so, they eat energy balls and beat Rocco. Afterwards, they move into the next age.
The game does not have the usual 5 or 3 reels, but it comes with orbital reels. We bet that you haven't seen a game like this. In order for you to win real money in this game, you need to form combinations of 3 up to 8 matching symbols.
Although the game does not come with a progressive jackpot it comes with a massive win of 50, 000x the bet.
Furthermore, despite the fact that the game does not have the usual scatters or the loved wild symbols, it comes with some pretty amazing multipliers and great features.
To get more of RTG's latest game, Cubee: Time Travel all that you need to do is play at Punt Casino.