We have been waiting for the Global Citizen festival since August. The outfits have already been planned, hair and nails, already done. It is on in Mzansi. All roads lead to the Johannesburg FNB Stadium tonight.
What is the Global Citizen Festival?
Before we get our dancing shoes on, let us give a brief history of the festival. We cannot be dancing all night long without knowing what we are dancing to or what we are dancing for. Allow us to give a brief history then we can dance.
The Global Citizen is an annual festival that started in 2012.  For 2018, the celebration was also mixed with the Centenary Celebration for Nelson Mandela. The festival will be in line with Tata's goal to eradicate extreme poverty in South Africa and the rest of the world. Now that that has been said, at least we know that tonight we are dancing for a good cause.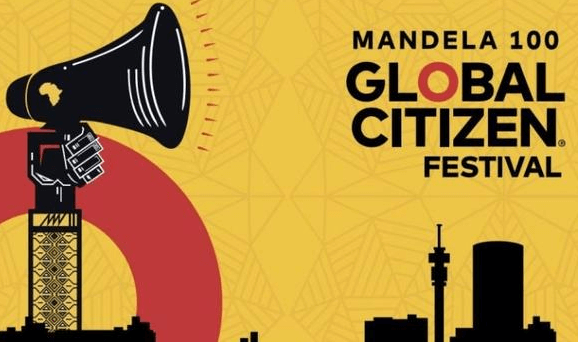 The Line-Up
The line-up for the Global Citizen Festival 2018 is epic. We have artists from all around the world that will be performing tonight. We cannot even wait to get there. Some of the artists that are lined up include Chris Martin, Tiwa Savage, Ed Sheeran, Pharrell Williams, our own Casper Nyovest and let us not forget the Carters. Queen B and her king Jay-Z are also among the artists. That couple right there is the reason why there is so much hype about the festival.
Gotta get Going
You guys know that we love you, but it is about time that we got going. The queues are already long and we just have to be there. Do not worry we promise that we will be back tomorrow with another great post. However, for now, allow to go and dance the night away at the Global Citizen Festival 2018.