As excited as we might be to enter into the month of May, we must all bear in mind that winter is around the corner. Anyways, before it gets a bit too cold, allow us to give some interesting facts about the month of May.
Facts about the Month of May
The Goddess
May is named after the goddess Maia. According to Greek mythology,  she was the goddess of fertility. However, a few scholars had a few issues with a month being named after the goddess of fertility. As we are sure you understand why. Hence they decided to change that to "mojores", which in fact means "elders."  Sounds a whole better don't you think so?
The Diva Month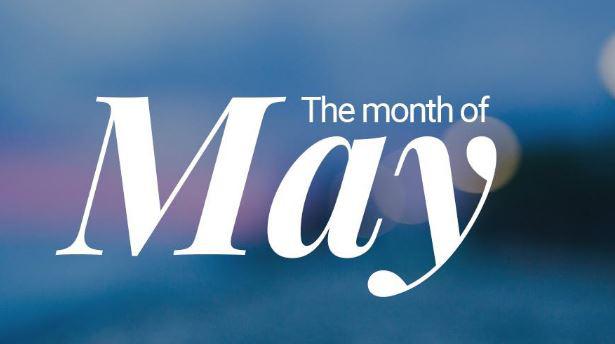 Not diva as in actual diva, but the month of May does have one diva tendency in particular.  What do we mean by this, well, you will find that no other month during the year begins on the same day as May. This year, May began on Wednesday and no other month will begin on  Wednesday this year.  Likewise, no other month ends on the same day as May. May will end on Friday, and no other month will end on Friday this year.
You can win real Money
Another interesting fact about the month of May is that you can be a winner of great real money prizes if you play at Punt Casino. We have a jackpot that is worth millions of Rands, and you too can be part of the real money winners.  All that you have to do is gamble at Punt Casino this May.
Not Marriage Material
People tend to get married on any month that they want to. However, people believe that getting married during the month of May is bad luck. This is all because of the saying that goes, "Marry in May and you'll rue the day." Though we don't believe in superstition, right?
All the same, Punt Casino welcomes the whole of Mzansi to May. Keep your eyes peeled for great new games and amazing real money promotions.