We all know how the whole of South Africa broke into the #Malwedhe Challenge last December. Well, it seems as though we have a new challenge in town, the Resurrection Challenge. All of Mzansi has taken to social media to speak out about this resurrection issue. As we all know, the people of the Rainbow Nation are a bit different so we did it our way, through videos and memes.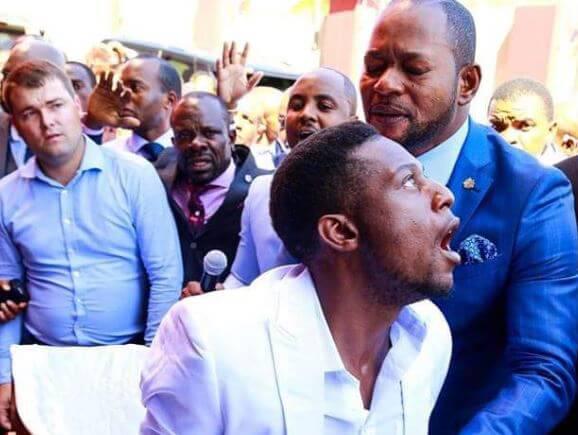 Hashtag Resurrection Challenge
The #ResurrectionChallenge is trending in South Africa. This challenge was sparked by Pastor Lukau as he allegedly resurrected a man dead.  Was the man really dead? We have absolutely no idea. However, the vast majority of Mzansi dwellers think that this was just a popularity stunt. If it was intended to be popularity stunt, then we have to give it a 10 out of 10 as it definitely got our attention.
Just like the Malwedhe Challenge, the Resurrection Challenge managed to cross borders and made it to Zimbabwe. How do we know this? Well, social media has this way of connecting us through all that we do.
Various videos have since been released in line with the #ResurrectionChallenge. In one of those videos, we see a teacher resurrecting a class of pupils. While in another, we see a man being brought back to life by the love of alcohol.
However, this challenge has sparked a backlash as some of the parties that who were said to be affiliated with this miracle, deny it. Kings and Queens Funeral services state released a statement that they are in process of taking legal action. While the Alleluia Church has distanced itself from the whole situation.
So, what's your take?
As we said, we have no idea if this miracle was a miracle or a not. However, as real money gamblers, we know that there are times when we need the resurrection of bankroll after a losing streak at the casino.