Punt Casino has so more than two hundred online slot games. And with so many online slots it is very hard to decide which one is the best online slot. In order to actually be able to say that this one is the perfect online slot, you need to have played them all. That spells out hours and hours of fun. Anyways, if there was the perfect online slot, we are sure that these are a few things that would be considered.
The Name
The name of the slot has to be catchy. It has to be a name that will make you want to play it. That will entice you even before you actually begin to spin the reels. You have to see the name and just think, "yes, this it". Names like Naughty or Nice, Diamond Dozen, Voodoo Magic or Fame Fortune will have you eager to see what the game has in store.
Sound and Theme
The music of the slot has to be in sync with the theme of the game. These guarantee hours of gameplay. The name is important, yes, but the perfect name, with the perfect song and perfect theme, spells out PERFECT SLOT. Besides, who doesn't love a catchy song? This why for most Richie Valens' LaBamba  Online Slot will have you spinning the reels all day long.
Scatters, Wilds and Substitutes
It would not be the perfect online slot game if it didn't have the perfect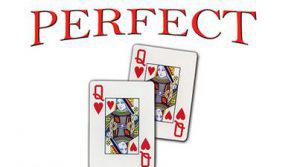 scatters, wilds and substitutes. These are the "special effects" of online slot games that make them interesting. So, in order for the game to be considered as perfect, the effects of these symbols have to give the player the ultimate winning combination.
Real Money
It's all about the fun and the money. This means to be given the title Perfect Online Slot, the jackpot has to be off the hook. It has to inspire you to aspire to play the game. Slots like Jackpot Pinates, Aztec Millions and Shopping Spree have jackpots that are at more than R5 000 000 each. What more would you need to get you playing on the reels?