If you feel like the winter nights are too short for you, then you had better enjoy your sleep tonight. June 21 marks the Winter Solstice in the Southern Hemisphere. Allow us to break it down, Southern Hemisphere = South Africa. So as said earlier, if sleep is loved, then tonight you had better enjoy it.
What is the Winter Solstice?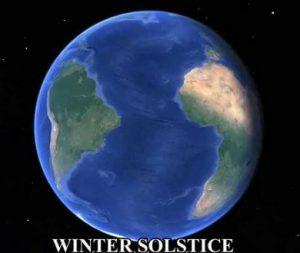 The Winter solstice is an extraordinary day that occurs once a year. So why is there an "extra" in the ordinary? Well, this because the day is shorter and the night is longer than on other days. Also, it is the coldest day of the year.  And today is that day, June 21.
The Winter Solstice is also known as the Hibernal Solstice and it is the exact opposite of the Summer Solstice which is in December. During the Summer Solstice, we get the longest day and the shortest night.
Do a little extra too…
Since the day is super short and the night is extra-long, here are a few things to do with those added hours of night.
Watch the world cup
This is obviously the first thing any soccer lover will do, watching the world cup. If you missed any of the world cup matches, tonight is a great night to catch up on those matches, and still get the same number of hours for your sleep. That's definitely a win-win situation.
Go on a date
With an extra-long night, why not go on an extra special date? Take that special someone and enjoy the night. Go on a romantic date or a romantic night walk. And when you get home, since its extra cold, you could just cuddle up and keep each other warm.
And if you have no one to cuddle with then you are welcome to hang out with us at Punt Casino. New players are warmly welcomed with a R10,000 bonus.