Welcome one, welcome all to the month of September. It feels like the year began just a few weeks ago but we have already gone through 8 months. Not sure about you, but we really think that this year is speeding. Not that we are complaining. So let's see what the month of September has in store for us.
September…?
Last month we looked at all the bonuses that we have at South Africa's leading online casino. A quick recap? Sure why not. We have the VIP Bonus, 15% Cashback Daily Bonus, Daily Bonuses and we saved the best for last, the Welcome Bonus.  What to cover this month, decisions, decisions, decisions. How about table games? Sounds great right, so there we have it, we will look at table games this month and tips on how to win them.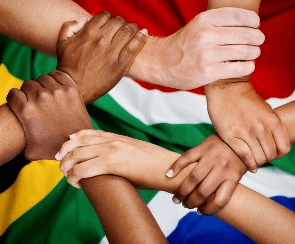 Heritage Day
They don't call us the Rainbow Nation, for nothing. The month of September brings with it Heritage Day. Heritage Day was first celebrated in 1995 and well, the celebration still goes on every year on the 24th of September. So just stay tuned for a special article on Heritage Day. A day when we as South Africans get to celebrate all our traditions and cultures. A day to remember who we all are and where we came from. But let's save the rest for the 24th.
What Else?
Well, there are 31 days so there is bound to be some juicy stuff that will pop up. We are not sure what the stuff will be, but we know that when it happens we will be there. So just keep reading our blog to find out what other topics we will be looking at this month.
For now, Punt Casino welcome you all to the month of September!