The rumor is about and the gossip is spilling. The story that we have you today is still fresh on the market. We know that you can't wait and well, allow us to tell you then. Chris Tucker is coming to South Africa. Yes, you read it right, Chris Tucker the comedian is on his way to Mzansi.
When is He Coming?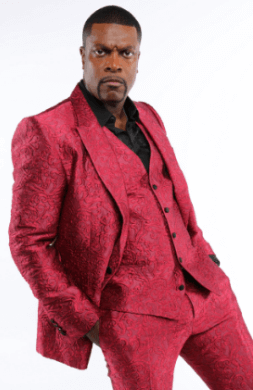 Tucker is set to tour the Rainbow nation during the month of November. For those of you who do not know him, he co-starred in Silverlinings with Robert DeNiro and Jenifer Lawrence. Still no clue? Let's try again; he co-starred in Money Talks with Charlie Sheen. You still do not know him. Let's get to something that is more recent then. We know that when you ain't playing online casino games at Punt, you are Netflixing and chilling. Hence, you may have come across his stand up film "Chris Tucker Live".  If you do not know him from there, then we know that you have watched Rush Hour and you have seen him there with Jacki Chan.
Where will he be performing?
The stand-up comedian will be performing in Cape Town, Durban and Joburg, so make sure that you do catch him live. Tickets have already gone on sale and we know that it will be hilarious. Since Trevor Noah jetted off to America, we might as well have other comedians fly in.
Other than leaving people crackling with laughter, Tucker is a humanitarian who spends his spare time travelling the world. As he travels, he engages in philanthropic work through his Chris Tucker Foundation.
We hope that you will catch the comedian and that he will usher you into the weekend with some laughs. Even as you enjoy Tucker, do not forget to log into your favourite online casino and play a few games.