The Jack Daniels Single Barrel Heritage hits stores this month. This is the newest, special edition whiskey from Jack Daniels.
The 152-year old Tennessee distillery, in recent years, has added a few new varieties to its permanent collection. This includes the Jack Daniel's Rye, rolled out in 2017, and the Bottled-in-Bond. This makes it the only Tennessee whiskey of its kind obtaining a U.S. government quality seal. In particular, the quality seal is afforded only to whiskies:
produced in a single season
aged 4 or more years
bottled at 100 proof
Jack Daniels Single Barrel Heritage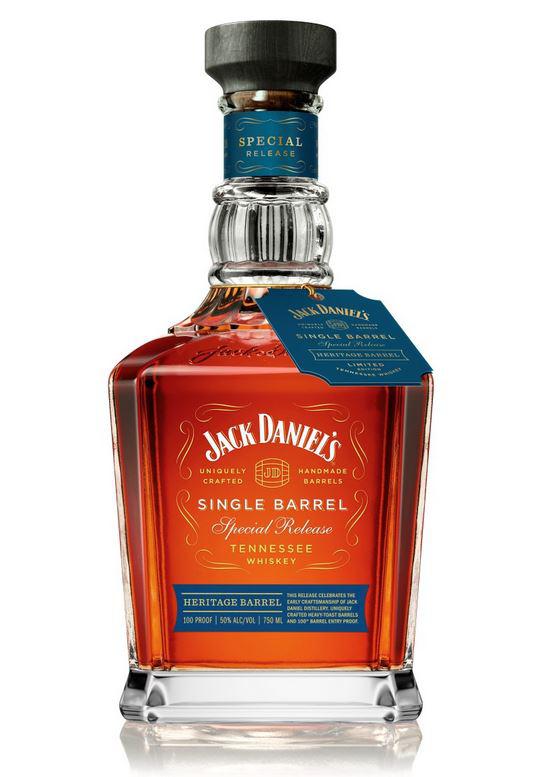 The Heritage Barrel is a limited release. It's not part of the on-going line-up. This latest offering hits stores shelves this October 2018. Jack Daniels Single Barrel Heritage celebrates the art of barrel-making or cooperage.
Jack Daniel's is the only major whiskey company in the world that makes its own barrels. American white oak crafts the barrels.
Limited to just 200 barrels, the Heritage Barrel really is special. Master Distiller, Jeff Arnett, carefully selected them from specially made heritage barrels. Created specifically for this project, the barrels are special as well. In fact, the barrels were slowly heated during their production. This, particularly, helped achieve a richer, deeper toasted layer before being charred.
All of the colour and flavour in any whiskey comes from the barrels. This goes for the wood and level of toasting. Equally, charring is important to the final product.
The Heritage Barrel whiskey matured at a lower entry proof. Furthermore, storing the barrels in the uppermost reaches of the highest elevated barrelhouses is the next process. Eventually bottled at 100-proof, Heritage Barrel whiskey truly deserves a seal. The higher locations are warmer which accelerates maturation.
This latest whisky is a flavourful and rich whiskey with warm notes of vanilla. It also has sweet baking spices with a lingering finish of oak.
Natural hardwood charcoal filters the whisky. This consequently removes impurities and produces a cleaner final product.
Jeff Arnett comments, "We believe we've made a whiskey that would make our earliest coopers and Mr Jack himself proud."
The limited-edition bottle is a traditional 750ml size. Also, it carries a suggested retail price of $65.