To get the online poker experience of a lifetime why not try Pai Gow Poker? And we know where you can play it for fun and for real money. You guessed it, South Africa's leading online casino has the game for you. And well, we are more than willing to teach you how to play Pai Gow poker, just don't forget about us when you start winning.
Brief History
Pai Gow poker is also known as Double Hand Poker. This is because this version of poker is played with 2 hands. The game is taken from the Pai Gow, an American tile game. But we took the tiles and changed them into cards. Or and we took the poker values as well.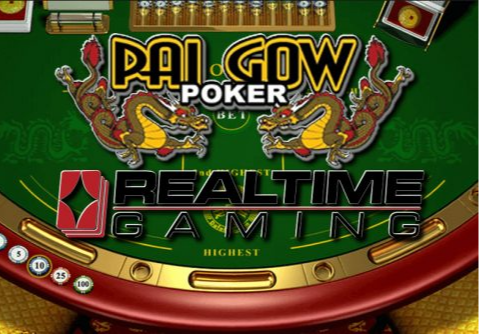 Bets and Payouts
To play Pai Gow poker, you will need a minimum bet of on 1 chip or 1 credit. The maximum bet can range from 100-500 credits depending on the game of cause.
And when it comes to Pai Gow poker, all that matters is beating the dealer. Players will be paid out when that happens.  The payouts will be an even pay but with a deduction of 5% as a commission. The commission will be rounded up to a quarter of the lowest denomination.
Game Play
Players will first have to place their wagers. And when you do that you will be dealt 7 cards. Then all you have to do is to divide the hand into 2 piles, one set with 5 cards and the other with 2 cards. What you have to do is to create to separate poker hands that are both more valuable than the dealers.  Remember the poker hands that we wrote about recently, yeah you have to know those.
The hands are all the same for Pai Gow poker save for these two:
The Ace, 2; 3; 4; 5 straight is the second highest straight.
A Joker is added to the deck. The Joker will serve as a wild card that can be used to complete these winning combinations: 5 Card Flush; Straight Flush or Straight.
And that's all there is to Pai Gow poker, enjoy!