On Saturday,  it was Triple H vs The Undertaker via pinfall at WWE Super Showdown at the Melbourne Cricket Ground in Australia. The match started with a surprise announcement that it would be a no-disqualification match. Undertaker and Triple H got right into it, testing each other's old school moves.
The Action: Triple H vs The Undertaker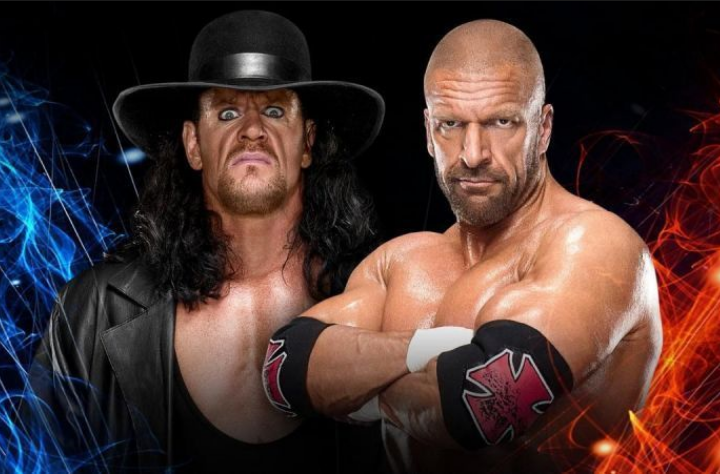 Sean Michaels got involved, running the Undertaker into the ring post and helping Triple H to set up a table. Kane, who was on the Undertaker's side, tried to stop it but was moved away by the referee. The match moved into the crowd with Triple H taking some big bumps. Sean Michaels acted as a coach throughout the whole match, whispering orders into The Game's ears.
As the Undertaker set Triple H up on the table, Michaels tried to interfere only to be booted off by the Undertaker. The Game then used a steel chair to stop the Undertaker from diving outside of the ring. As he tried to strike again, Kane dragged him out of the ring. Michaels then hit Kane with some Sweet Chin Music which lay him on a table. Triple H then dove off the ring apron with an elbow drop which knocked Kane out.
There was a lot of back-and-forth throughout the game, with fans witnessing a lot of Chokeslams, Spinebusters, and Pedigrees. When Triple H almost won, Kane pulled the referee outside. The match was won after Undertaker was hit with Sweet Chin Music, then with a sledgehammer by Triple H. Before he could do anything, he received some Sweet Chin Music.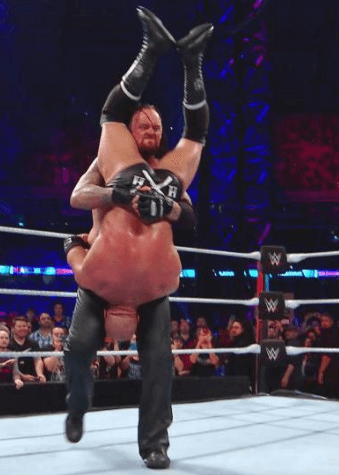 The Outcome
Triple H and Sean Michaels hugged and celebrated when the match ended. The Undertaker just sat, stunned and disappointed that Triple H had Michael's help. Triple H then proceeded to the Undertaker, put their heads together and lifted him up to hug him. The 4 men then stood tall, shook hands and raised each other's arms as fireworks went off and the crowd cheered wildly. It wasn't long before the Undertaker and Kane turned on Triple H and Sean Michaels. They took them out with Tombstone Piledrivers and Chokeslams. The last Chokeslam drove HBK through the announce table.