Never in my history of drinking have I ever known whisky to be frozen. Yet, the new White Walker by Johnnie Walker must be kept in the freezer. This new limited edition blend celebrates the upcoming, final season of Games of Thrones.
The undead army that descends from the Frozen North inspires this new whisky. The Night King leads the undead army.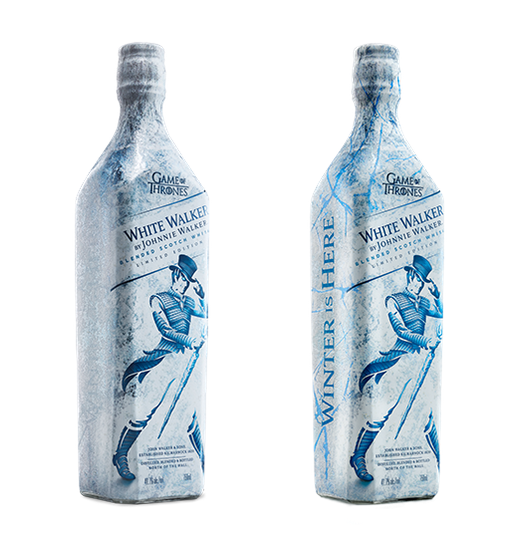 White Walker by Johnnie Walker
Even served chilled, the White Walker will definitely warm you right up! The advice that I would give you is; try it cold and straight out of the freezer.
The whisky has another chilly surprise for you: it has temperature sensitive ink. Yes, you read that right! Excitingly, when you freeze the bottle, it reveals a graphic reading "WINTER is HERE". This is definitely a first on a whisky bottle.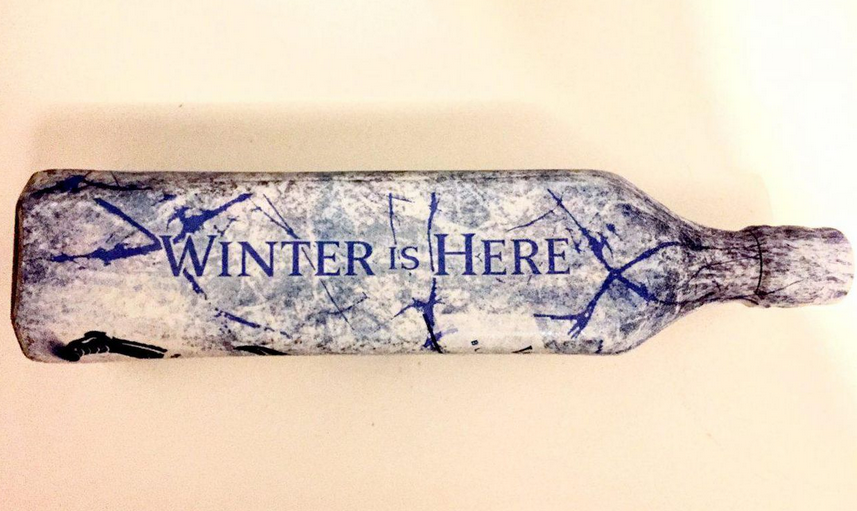 Redesigning the Johnnie Walker mascot as an Arctic zombie scores this whisky some extra points. The bottle will bring you right to the Frozen North with its icy white and blue design. The iconic Johnnie Walker mascot is fashioned in armour fit enough to rank him in the Night King's undead army.
George Harper used the Frozen North as the starting point. Harper is Diageo's whisky specialist. Johnnie Walker was created from this starting point, consisting mainly of Cardhu and Clynelish malts.
Harper says that whiskies from Clynelish have endured long, Scottish winters. This is not different to the Night's Watch which has endured long periods venturing north of the wall. Hence, the Frozen North is just the perfect place to start when creating this limited edition whisky.
White Walker by Johnnie Walker Price
Excitingly, this limited edition Scotch bursts notes of fresh red berries, caramelised sugar and vanilla. Also, there is a touch of orchard fruit.
Surprisingly, the bottle is selling at $36 and has a mildly stronger ABV of 41.7%. You will find that it's sweet and fruity, underlaid by a pleasant coffee bitterness if you take it chilled. Accordingly, the chilled Scotch will warm you up as you play your favourite online casino games.